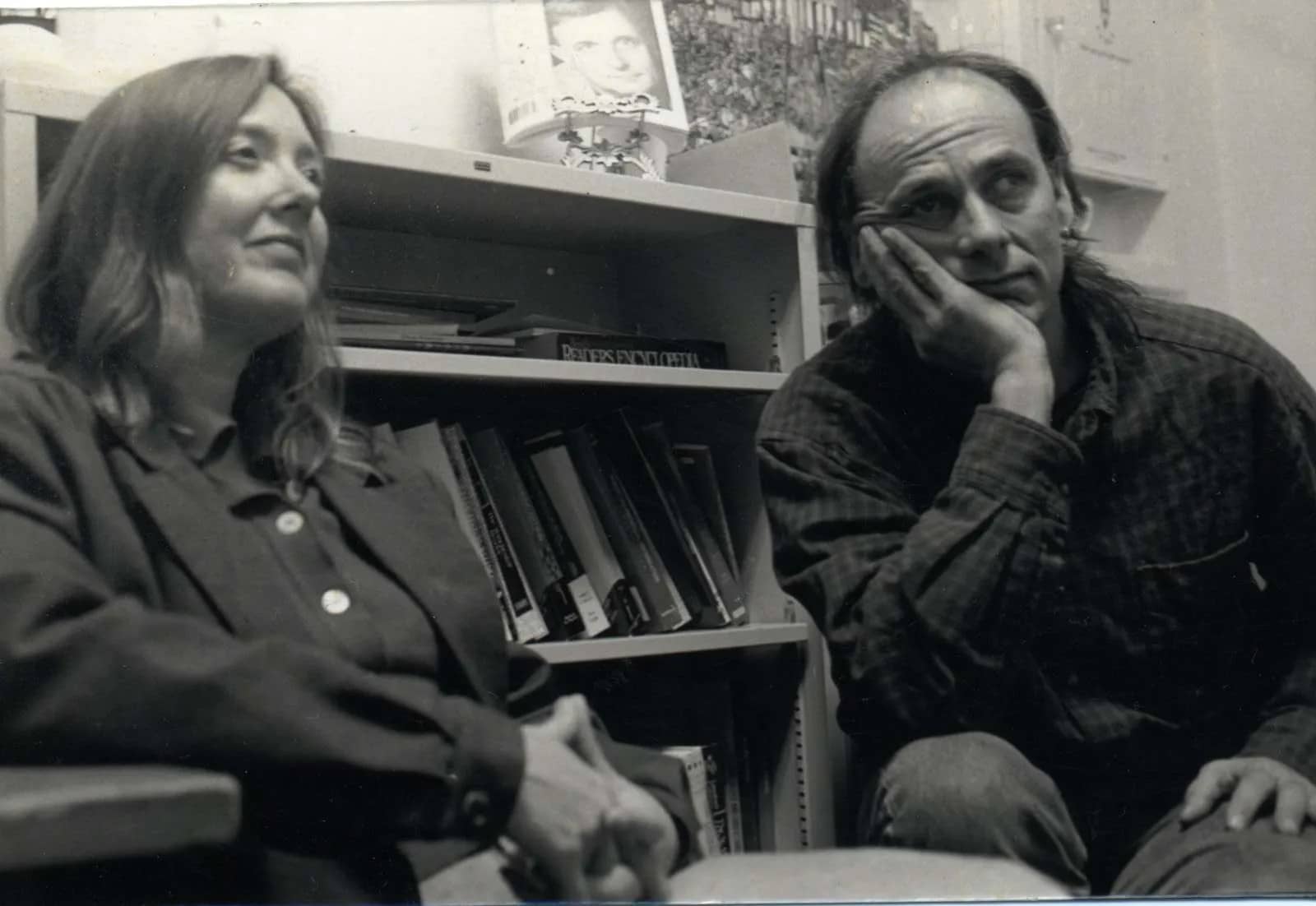 Duane Poncy & Patricia J McLean
are the authors of Bartlett House, A Will Adelhardt / Lucy Hidalgo Mystery and editors of Raising Our Voices: An Anthology of Oregon Poets Against the War, published in 2003 at the outset of the Invasion of Iraq and Afghanistan. Raising Our Voices was honored as one of the 150 most important Oregon poetry books by the Oregon State Library and Poetry Northwest, on the occasion of the Oregon State Sesquicentenniel.
Also in 2003, they founded Elohi Gadugi, a small nonprofit literary organization, and its literary publishing imprint, The Habit of Rainy Nights Press, which they continue to operate as the authors' imprint. Between 2011 and 2016, the press published Elohi Gadugi Journal, a literary magazine dedicated to showcasing "narratives for a new world."
The authors also organized a popular reading series, Readings at Milepost 5, in Portland, Oregon during those same years.
The authors live and write at Portland, Oregon's Milepost 5 artists community. Their recent works include a novella, Searching for My Grandfather, and their upcoming novel, Ghosts of Saint-Pierre.
Duane Poncy
Duane, an enrolled citizen of the Cherokee Nation, writes speculative fiction, fantasy, and mysteries with a literary bent. His work often contains stories inspired by his ancestry, especially Native American characters and themes. He is a lifelong environmental and social justice activist who has worked on numerous grassroots and political campaigns. He has a degree in political science and training in art, literature, and computer science. Duane's latest solo novel is Skyrmion.
Patricia J McLean
Patricia works as a grant writer for a social service agency, helping people struggling with housing and economic survival. She has a degree in communications.