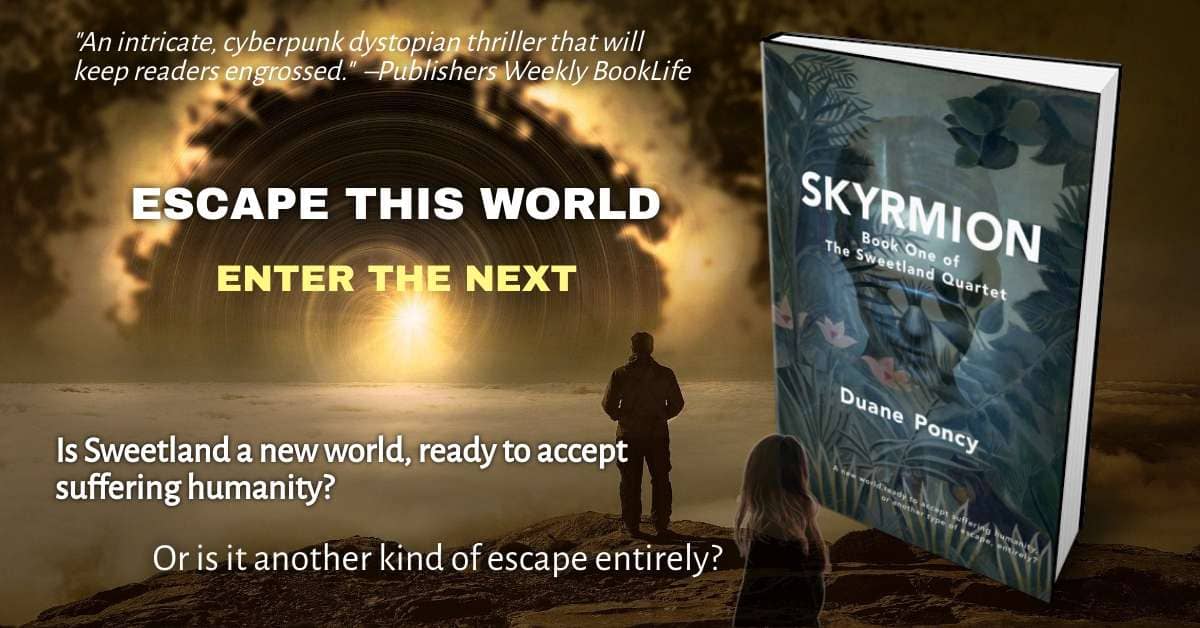 Now available from Amazon.
By Duane Poncy
Duane Poncy is a lifelong political, social and literary activist. He lives and writes fiction in Portland, Ore­gon, where he lives with his wife, Patricia. His latest novel is Skyrmion: Book One of the Sweetland Quartet. He is also the co-author, with Patricia J McLean, of Bartlett House, A Will Adelhardt/Lucy Hidalgo Mystery, and the forthcoming Ghosts of Saint-Pierre. He is an enrolled citizen of the Cherokee Nation. Find me on Mastodon: @duanep@writing.exchange.
View all of Duane Poncy's posts.